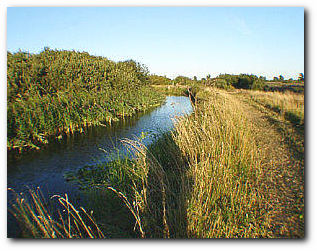 There's a hide from which to view the bird life on the fenland washes close by which is the ideal place from which to view or photograph them.

Or you could take a walk by the River Lark along the footpath that leads from Isleham to Prickwillow. There you will find a great variety of interesting and sometime rare, wildlife; fish, birds, insects and other creatures, both feral and domestic.

The village of Isleham with it's Shops, Post-Office and Country Inns, is only about a mile away, where a children's playground, bowls club, cricket ground and all weather surface for tennis all add to the fun and facilities available.